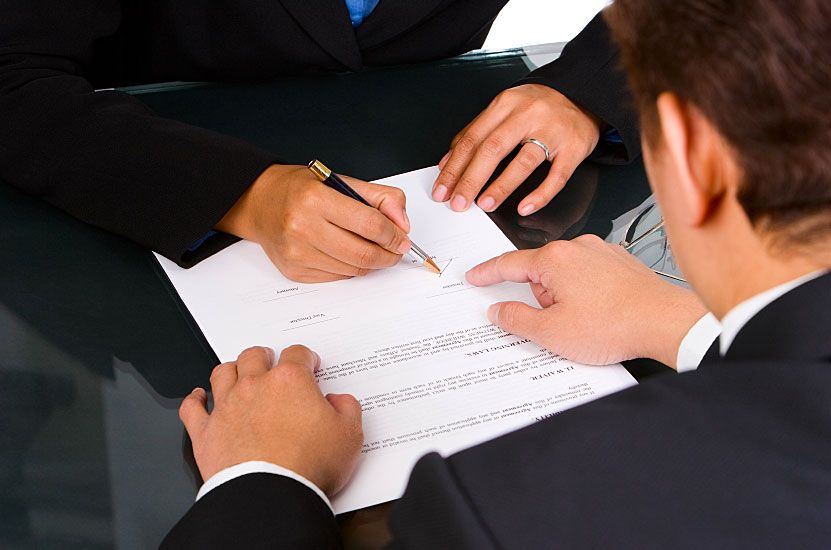 Legal Contracts and Licensing
Contracts and formal agreements are set in place to protect individual parties as business transactions take place. They can make or break a deal should they be enforced and or violated. Contract disputes have historically been the basis for a substantial percentage of business-related litigation. A well crafted and negotiated contract can hold a lot of weight, most companies depend on it. That is why it is important to hire an ip attorney with extensive experience in writing, reviewing and negotiating contractual agreements. With all of this and more Greenberg & Lieberman can help you today.
Alongside some of the best IP attorneys, the attorneys at Greenberg & Lieberman are experienced in drafting, analyzing, reviewing and negotiating complex agreements including those in technology. Whether you are in the position of selling licenses to your technology or buying third party technology licenses, we have the experience and expertise to help you. Greenberg & Lieberman can be the best IP attorneys for you for  patent counsel, registered patent attorney, patent law attorney, trademark attorneys and more.
The Right Help With Contracts
Our attorneys have past experience at major technology corporations and have also practiced in private law firms. Many of our team have a wealth of education and experience in technology. Along with the various backgrounds in economic, sociology, technology and more our team possesses we deal in many facets of law all served to best protect you. When getting into an agreement or creating and or signing contracts you should have someone in your corner who has your best interests in mind.It is recommended that our attorneys get involved in the contractual process before a business arrangement is made. The premise is that a good future defense (or offense) to any potential dispute revolves around the initial negotiated terms of the contract.
Greenberg & Lieberman : Intellectual Property Attorneys
Greenberg & Lieberman, LLC are Intellectual Property Lawyers for decades and are recognized across the United States and Internationally as one of the leading litigators of Intellectual Property Law. Contact us today if you have questions about your IP Rights or believe your intellectual property rights have been infringed.