When you hear the word trademark, you probably think of the letters ™ next to the name of a product. You may think that the ™ means that that product is the protected moniker of a business or individual. The truth is, the ™ is a way that businesses claim their brand name but it has little meaning legally. When a business has a ® beside its name, this means the name is a registered trademark. Registered trademarks are proof positive that a company has the rights to a name, phrase, or design.
Anyone in business can own a trademark and it can apply to a name, design, symbol, or phrase. It distinguishes products or services from other products and services of its kind and it is protected by intellectual property law. When a company wants a trademark, it will apply for one with the U.S. Patent and Trademark Office.
Trademarks are not as easy to get as you might think. It is best to have a trained trademark attorney in your corner when you apply for one. The intellectual property law firm Greenberg and Lieberman LLC are committed to providing their Washington DC clients with the best possible representation. We have years of experience in dealing with trademark law. We know all of the problems that can come up when applying for a trademark. We are very familiar with the paperwork necessary to obtain trademarks for our clients.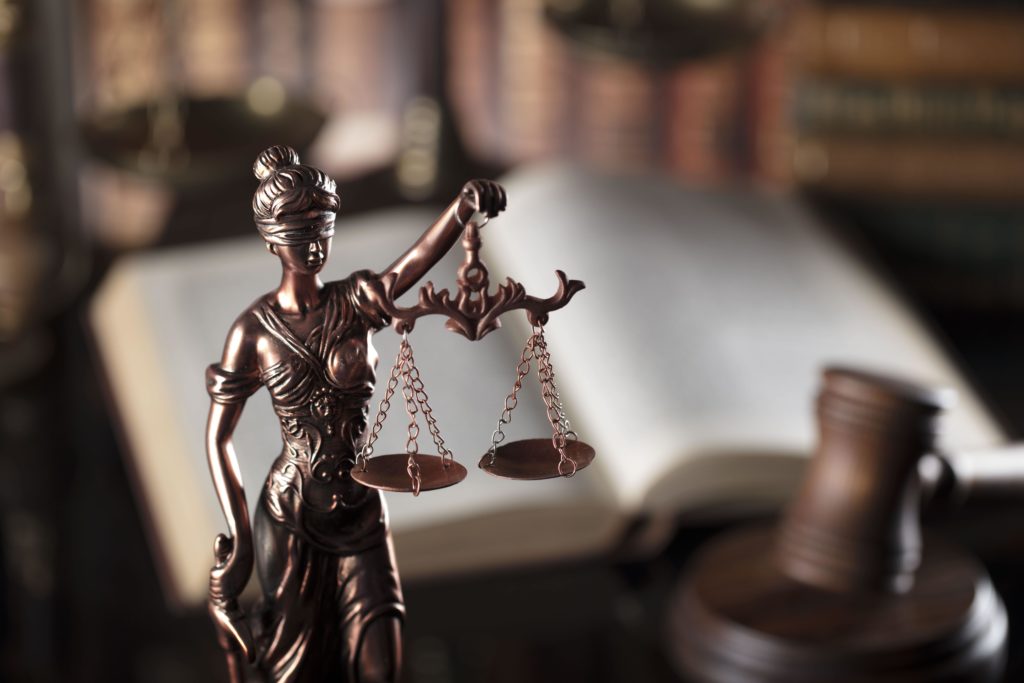 Benefits of Trademarking
Trademarking your business helps to advertise it. It also protects your copyrights. It serves as concrete evidence that the trademark is yours. If you do not officially register your trademark, and someone sues you, you will need a lot of evidence to prove that the name belongs to you.
If another business like yours is thinking of using the same name that you are, that name will appear in the database of registered or pending trademarks. That way, the person searching will not use the name and you will avoid confrontation in the first place.
If you only intend to do business at the state level, you can always get a trademark from your state. However, you should not underestimate yourself, your product may become very popular. It is a good idea to get the national trademark before your product takes off, otherwise, you run the risk of people ripping off your name and product.
If you want to offer your products or services to businesses around the world, you will need to trademark the product in the countries in which you want to do business. A U.S. trademark will give you a solid basis for international trademark applications.
You can have your trademark forever as long as you keep providing proof that you are in business and using it. It is important to file maintenance paperwork periodically. You must also file your domicile address with the trademark office and keep it current.
Benefits of Hiring a Trademark Lawyer
Preparing trademark paperwork is not easy. Any government form will require many details. If you leave out one of those details or make a mistake, you may end up having to reapply for the trademark and pay the associated fees again. A professional attorney will know exactly what is necessary to have a successful application.
A Washington DC intellectual property lawyer can do a thorough search for you to make sure that no one else has the name you wish to trademark. Our little firm has a team of trained legal researchers who can search the US trademark database, state databases, and domain registrations all across the country. It is always best to avoid potential conflicts before they start.
If the United States Patent and Trademark Office has a question for you, a trademark attorney can answer it on your behalf. They will know the best way to respond to any questions the office may have. They can also respond to any legal action that is taken against you or that you need to take against someone who is trying to infringe on your trademark.
The attorneys at Greenberg and Lieberman LLC will protect your interests if someone uses your trademark without your consent. They can negotiate with another party's attorney on your behalf. They can represent you in court as well.
Typical Trademark Conflicts
Companies often bicker about who owns the right to a trademark. The USPTO has a Trademark Trial and Appeal Board. They deal with adversary hearings. You never want to attend one of these hearings without an attorney by your side.
In some cases, one party may object to the registering of a trademark. They may say that the trademark has no actual use in business.
If a company tries to trademark the name of a person who is still alive and has not given their consent, the person or their family might object to federal trademark registration.
Trademarks can be challenged when a product has been around for so long that its brand name has become synonymous with the type of product that it is, For example, Kleenex has become a synonym for facial tissue.
A company that wants to use a certain name that is already trademarked will petition to cancel a trademark application or registration of another company. One of the most common reasons for this would be if the company that owned the trademark is no longer in business or has abandoned its application. If a company has not been active for three or more years, another company that wants to use its name may petition to cancel the registration.
If a trademark is arguably very generic such as Smith's Corner Store or The Laundry Tub, a trademark may easily get canceled.
If a company has been denied a trademark, they have the right to appeal. You never want to face an appeals board of any kind without a trademark lawyer.
FAQs
Do I need an Attorney to File an Application?
No, you do not, but it is highly recommended. The process is very difficult and requires meticulous attention to detail.
Can I Take a Trademark Issue to the Supreme Court?
Although people have argued cases in front of the Supreme Court that affect trademark rights, it is pretty unlikely that the Supreme Court will hear a trademark case. The Supreme Court generally listens to cases that will affect business laws and the way they are interpreted..
How Does the Process for Getting a Trademark Work?
The process will begin with a trademark search to make sure that nobody else has the name or has applied for the trademark. You will then fill out an application and pay a fee. USPTO will send you a letter if they have any questions. They will announce your application on the internet to give other companies a chance to object. If there is no objection, they will grant you the trademark.
How Much Does it Cost?
The cost of a trademark application will depend on the number of trademarks you want to get and the number of classifications you trademarked fall into. It will normally be between $250 and $750.
The Washington DC law firm of Greenberg and Lieberman LLC offers a full range of trademark services. Call us today to speak to a trademark attorney.