How you structure your business is important to your long-term success. Drafting agreements, forming contracts, policy creation, and other business procedures are all governed by state and federal law. When dealing with a variety of tasks concerning your business, you should be aware of business regulations to help you during difficult situations.
You should know that certain legal matters can be handled with the help of a business attorney. A business lawyer is a legal expert who specializes in matters that influence businesses, which include business transactions, intellectual properties, and taxation. These legal professionals create records, draft settlement agreements, and present their clients' cases in court during a lawsuit. To find out more about how our dedicated law firm can help y our business thrive, call Greenberg & Lieberman now for a free consultation.
Common Types of Business Litigation
Washington, DC business lawyers can help provide services for business law matters regarding the following:
Breach Of Contract
A breach of contract occurs when one party to a contract fails to fulfill their obligations as outlined in the agreement. This can occur for several reasons, including non-payment for goods or services provided, failing to deliver promised products or services on time, or not honoring other contractual obligations.
Business Disputes
A business dispute is a disagreement between parties over the interpretation or performance of a contract. These disputes can involve one party alleging that the other has not fulfilled their obligations. Also, they may not have fulfilled their duties in accordance with the terms of the agreement. In some cases, these disagreements may be resolved through negotiation and informal agreements between the parties with the help of business lawyers.
Advertising Agreements
Advertising agreements are contracts that outline the parameters for a business to promote another company's products or services. Attorneys can help create these agreements by reviewing existing contracts and crafting new ones. This ensures that all parties involved understand their rights and obligations concerning the contract.
Contract Licensing
A contract licensing agreement is a type of legal agreement that allows an individual or company to use the intellectual property of another party. This is done in exchange for royalties or other forms of compensation. Attorneys can help negotiate these contracts and resolve intellectual property rights disputes.
Copyright
Copyright disputes involve disagreements over who owns the intellectual property rights to a particular work or piece of content. Attorneys can help resolve these disputes by representing either the creator of the original work or the individual or company who wishes to use it. They can also help you with other business law matters regarding copyright infringement.
Domain Name Escrow
Domain name escrow is a type of transaction in which an individual or company transfers ownership of a domain name to another party. Attorneys can help with these transactions by negotiating the terms of the agreement and ensuring that all parties are aware of their rights and obligations under the contract.
Internet Law & New Media
Internet law encompasses a broad range of legal issues related to the use and operation of the internet. Attorneys can help with these issues by providing guidance on topics such as cybersecurity, data privacy, intellectual property rights, and regulatory compliance.
Patents
Attorneys can help with patents and trademarks by assisting clients in the application process. They can also provide guidance on protecting intellectual property rights and representing them in disputes over ownership or infringement. Your attorney can also provide guidance on issues such as copyright law, licensing agreements, and regulatory compliance.
Technology Agreements Licensing
Technology agreements licensing is a legal agreement granting an individual or company permission to use another party's technology. Attorneys can help with these agreements by reviewing existing contracts, negotiating new terms and conditions, and providing guidance on potential disputes that might arise between companies over the use of technology.
Marketing
Attorneys can help with marketing and advertising issues by directing you on topics such as intellectual property rights, regulatory compliance, and intellectual property infringement. They can also provide representation in court or during arbitration hearings. You can also receive legal advice and guidance on handling disputes related to marketing and advertising.
Trademarks
Attorneys can help with trademarks and copyrights by assisting clients with the application process, providing guidance on protecting their intellectual property rights, and representing them in disputes over ownership or infringement. They can also help with issues such as licensing agreements, regulatory compliance, and infringement claims.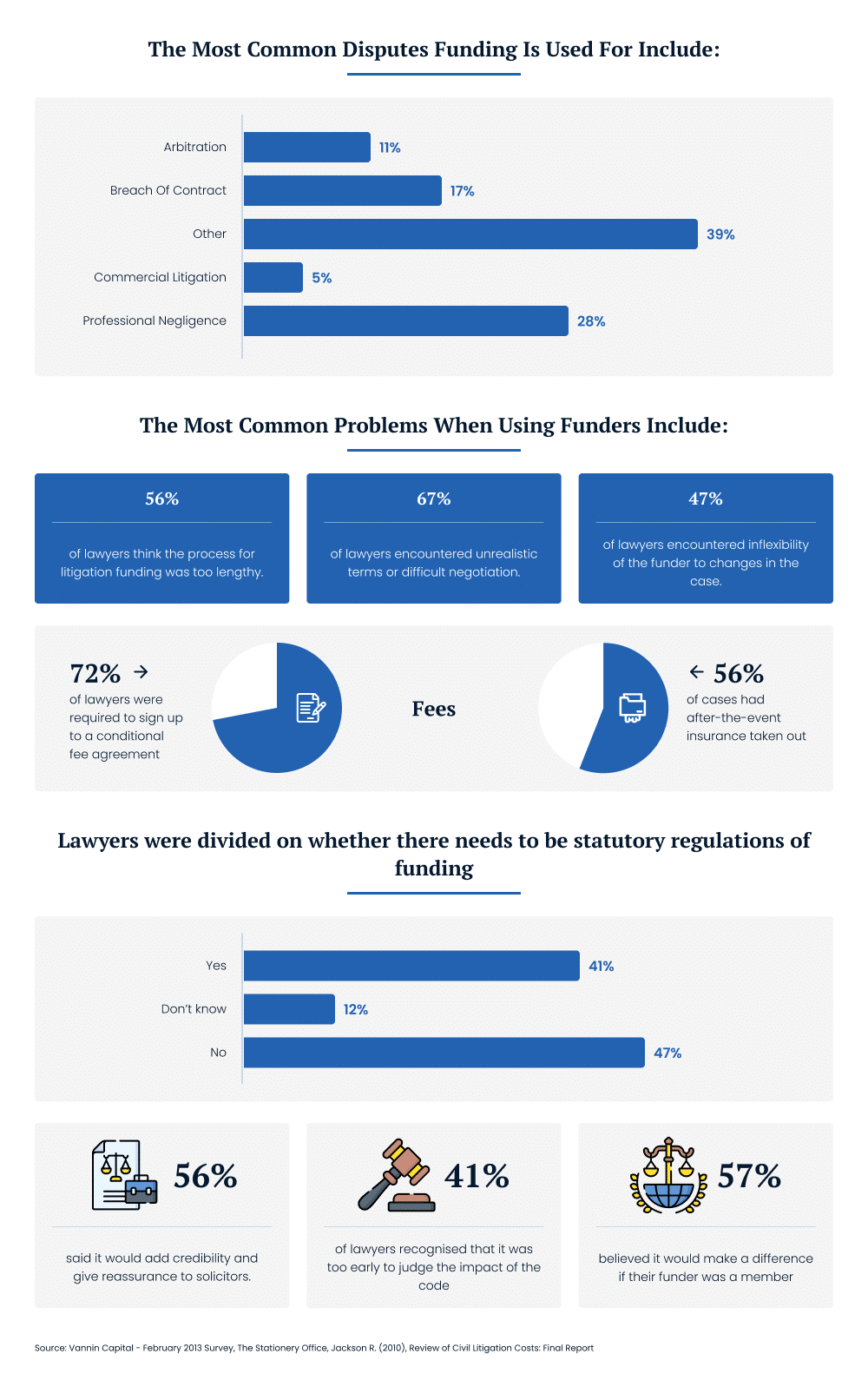 Source: https://www.business2community.com/infographics/litigation-funding-aids-uks-legal-system-infographic-0628615
Why You Need to Hire a Business Lawyer
You should only work with an attorney you can trust. You shouldn't ever work with one that neglects your needs or delivers sloppy work. A bad business lawyer can lose your case because they made too many errors. Good qualities you can find in a business lawyer include the following:
Highly Experienced
A business lawyer should have a lot of experience handling cases involving business issues, as well as in-depth knowledge of the laws related to them. This can make it easier for them to help navigate your case effectively, gather the evidence required by law, and protect your legal rights throughout the process.
They Have a Reasonable Workload
If you are looking for someone local, find a lawyer who offers free consultations and is available during the times that work best for you, so they can walk you through your options and assist you throughout the process. Large and small business owners know how busy their schedules can be. If your attorney doesn't accomodate you and provide legal assistance when you need it, then it isn't a good relationship.
Additionally, the attorney may fall behind on deadlines and neglect your case, resulting in it being dismissed by the court or completely ignored by the other parties during the negotiation process. Don't assume that larger firms are busier than smaller ones. Even though bigger law firms may be handling large corporations, a boutique firm may be swamped with smaller businesses that have taken up their schedule. Research potential firms on a case-by-case basis.
They Have The Right Credentials
Look for a lawyer who is accredited and certified to practice law in your state and has received positive ratings from past clients. This can help provide you with greater peace of mind that they will be able to effectively handle your case.
They Have A Successful Track Record
While a business lawyer may have experience handling business law matters in their law firm, they may not have taken on your kind of case. For example, a business lawyer experienced in employment agreements won't have the same advice as one that can provide guidance in intellectual property law. You want legal representation in civil litigation that gives you the best chance of compensation for any losses. Your legal team should be experienced in representing you in the best capacity in Washington, DC so that the other party takes you seriously. Not all small business lawyers are the same, so you need to do your research on the law firm you plan to work with before getting their legal assistance.
They Are A Reputable Law Firm
Find out if your law firm has a good reputation in Washington, DC. Don't work with a law firm that has poor relationships with their clients. Find out how they handled cases across various industries. If they have a history of clients filing lawsuits against them, then you should avoid working with that law firm.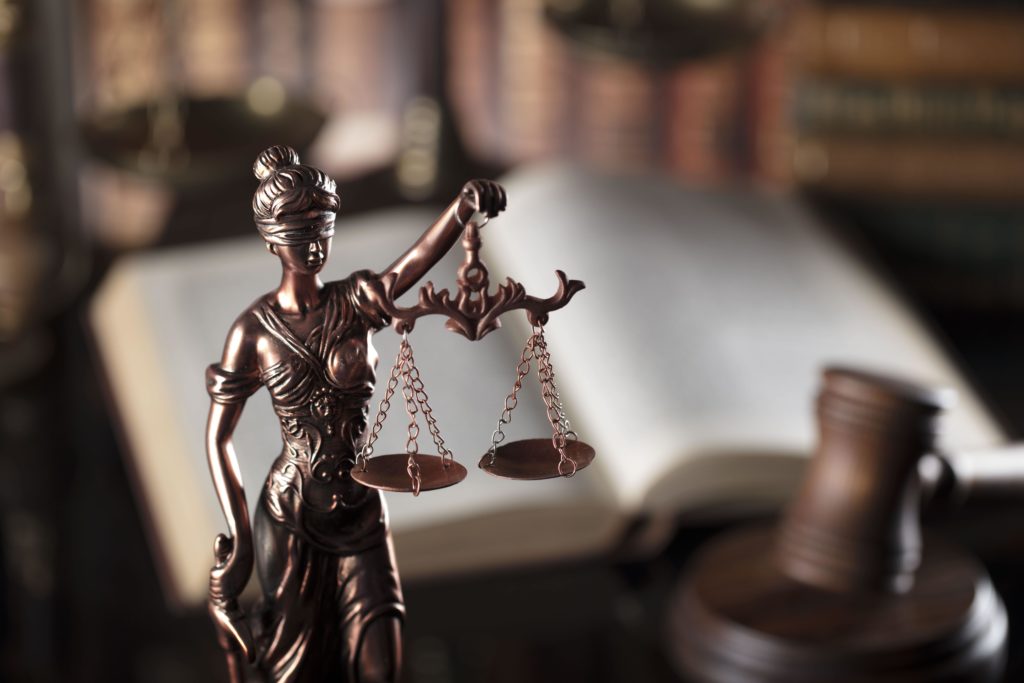 Frequently Asked Questions and Answers
You may have many questions about shareholder disputes, reviewing contracts, employment issues, business formation, commercial transactions, and many other issues. Business attorneys can educate you on all types of legal matters. Business clients in Washington DC typically ask attorneys the following questions:
What do business law attorneys do?
Business law attorneys provide guidance and representation on various legal issues related to businesses. They can protect trade secrets and help with commercial litigation, entity formation, startup companies, and many other issues.
Do I have to pay upfront?
Depending on your legal issue, your attorney may work on a contingency fee basis or charge you upfront. If you suffered damages experiencing a business dispute or breach of contract, your attorney will likely work on a contingency fee basis.
Should I file a lawsuit right away?
Attorneys begin counseling clients on approaches to help them resolve their issues without litigation. You may undergo mediation and arbitration first, but if those methods don't work, your attorney will advise you to sue the other party and will represent your case.
Contact A Business Attorney In Washington, DC
Business attorneys can help you negotiate issues with business partners, vendors, other businesses, and contractors in Washington, DC. Instead of undergoing a stressful legal battle, work with business attorneys who can discretely help you remedy any problems you have with other involved parties.
You can also receive guidance on issues regarding business formation. When counseling clients, we guide them through contract creation, trademarking, copyright formation, and other legal issues. Start-up companies can greatly benefit from us so that they understand their legal rights. To get started today, contact Greenberg & Lieberman now for a free consultation.