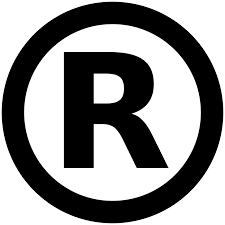 New business owners trying to wade into the pool of possible IP protections may soon find themselves very confused. Figuring out exactly which protections are necessary is vital. Do you need a patent or a trademark? How do I file for copyright protection? And what about all those funny symbols? An article on JDSupra has good information on the different kinds of IP protection you can have on your products, and what each of the symbols represent.
In brief, here are what the symbols in the article mean:
Ⓡ – A registered trademark. This means you have registered your trademark with the federal government. If you have a registered trademark, then you must display this symbol to give notice to anyone using your product that it is protected. Do not use this on an unregistered trademark!
"TM" and "SM" – Unregistered trademark and servicemark, respectively. There are no specific federal laws protecting a trademark when using these. However, they can be used to prove to a court that you intended a name to be used as a trademark. Not using these symbols can be used as evidence that you never intended the name to be used as a trademark.
Ⓒ and Ⓟ – These are symbols for copyright. The former is used for printed works, and the latter for sound recordings. You do not necessarily have to have these on your product for copyright to apply (unless your product was published before March 1st, 1989), but if they are not present, your opponent could claim an innocent infringement defense.
For more information about the details of these symbols and when you can use them, speak with Greenberg & Lieberman, LLC for a free consultation, or check out our extensive IP FAQ on our website.