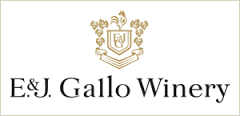 When a company trademarks something such as a name or a logo, they are doing it because it protects their business. In a society where brand recognition is often based on colorful labels and logos and decals, protecting your logo is important. You do not want your business to be confused with another business.
A Lynchberg-based company that sells kombucha tea has found itself in litigation against the largest wine company in the world due to this problem.
The owners of Barefoot Bucha, Ethan and Kate Zuckerman, filed for a trademark patent on that name over a year ago. They felt they had finally reached a point in their small business where such a move was appropriate. E&J Gallo, who own the Barefoot Wines brand, filed an extension with the Trademark Trials and Appeals Board to decide if they want to oppose the Zuckerman's application.
The Zuckermans had hoped to negotiate terms with E&J Gallo, but those terms turned out to be too restrictive. They decided to proceed further into trademark court.
The Zuckermans feel that because their tea is an entirely different type of product from that which E&J produces, it is unlikely that consumers would confuse the two products. Their tea is non-alcoholic and is sold primarily in health food stores and health-conscious restaurants.
Currently, attorneys for both sides are in a discovery period and hope to negotiate without going to actual court. The Zuckermans chose the name "Barefoot Bucha" in the hopes that it would not be confused with Barefoot Wines. They believe that there is only trademark infringement when there is possibility that products may be confused. The Zuckermans do not believe the two products can be confused with one another.
A spokesperson from E&J Gallo would only state that they are in discussions with Barefoot Bucha and hoped to come to some sort of agreement.
If you own a patent or trademark or copyright and feel that someone has infringed upon your intellectual property, contact the offices of Greenberg & Lieberman. Our attorneys are experienced in IP litigation. Contact us today.