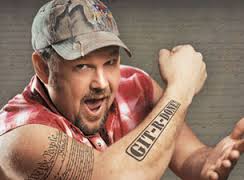 Names and logos can be trademarked. So can catch-phrases. One has to be very careful when naming their business or company after an already-existing trademark. Litigation can be the end result in such cases.
The company that owns the merchandising and trademark rights for Larry the Cable Guy has filed suit against a gas station in Mississippi. Representatives for the comedian claim that the Giterdone convenience store in Diamondhead, Mississippi, is violating the trademark held on the phrase Git-R-Done.
Representatives for the store are denying the accusation and asking a federal judge to make a ruling in the case in the store's favor.
An attorney named William Whitfield III filed suit on behalf of Git-R-Done Productions, Inc on November 18th. Attorney Tom Woods of New Orleans filed the response on behalf of Giterdone C-Store last Tuesday.
The plaintiff is asking in excess of $75,000 in damages and is asking to be awarded up to three times that amount.
Daniel Lawrence Whitney, whose stage name is Larry the Cable Guy, is known for his comedy sketches and touring with fellow comedians Jeff Foxworthy and Ron White.
If you believe that your trademarked, patented, or copyrighted work has been illegally used, contact the offices of Greenberg & Lieberman. Our attorneys are familiar with intellectual property litigation and will work to get you compensation deserved. Contact us today.