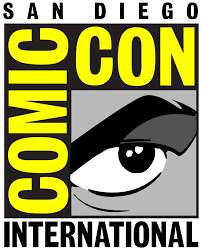 Trademark disputes can be tricky things to pursue. Often, whether or not a trademark has been violated can depend on the presence of space or a punctuation mark. Such small minutiae can mean that a trademark has not been violated.
Salt Lake Comic Con has been involved in a dispute with San Diego Comic-Con International over the use of the term "comic con." They may have finally made inroads towards reaching a settlement.
Last year, San Deigo Comic-Con filed a lawsuit alleging trademark violation against Salt Lake Comic Con. Organizers of one of the largest science fiction conventions state that they own the trademark to the term "comic con" and all its forms. Research indicates that they only own the trademark to the hyphenated comic-con. It seems that they abandoned a bid to get "comic con" trademarked almost 20 years ago, back in 1995.
The US Patent office suspended its own ruling pending the outcome of the federal lawsuit. However, back in July, the office initially sided with the Salt Lake and awarded it a trademark for its name. The office ruled that "comic con" was too generic to warrant its own trademark. Salt Lake Comic Con, however, was specific enough to qualify for a trademark.
San Diego Comic Con, a mecca for all things geek, was established in 1970. The 3 day convention draws millions of fans of various genres from all corners of the globe as well as celebrities hoping to create buzz about upcoming and ongoing endeavors. In comparison, Salt Lake Comic Con was
only established in 2013. Their first year, they drew 70,000 attendees. Last year, the number had grown to 120,000.
If you believe that your intellectual property has been infringed upon, contact the offices of Greenberg and Lieberman. Our attorneys specialize in all aspects of intellectual property law. Contact us today.