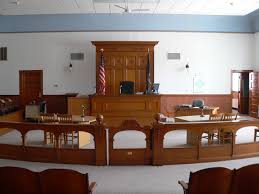 A Miami church is facing a copyright infringement lawsuit filed by eight street artists who donated their talent to paint striking murals at Jose de Diego, a struggling middle school in Wynwood.
The donated murals were created by artists from around the world during "Art Basel 2014". Vous Church rented the school's auditorium for Sunday services, and launched a campaign to draw followers.
Problems arose when Vous Church sent out flyers, social media images, and direct mail that used photographs of the artwork. According to the street artists bringing the infringement lawsuit, the church did not ask permission to use the work.
Robert de los Rios, a Wynwood and arts promoter who helped to organize the project at the school commented that he is heartbroken that the issue arose in the first place and feels even worse that no one bothered to reach out to the artists. According to de los Rios, the issue was completely and utterly disrespectful.
"Artists have the right to choose the companies and brands with whom they work," said Andrew Gerber, the New York attorney representing the artists. "It is critical for artists to maintain control over these things."
"A common misconception with a lot of people, not just with this lawsuit, but in general, is that publicly posting artwork places that artwork in the public domain," Gerber explained in an interview with Artnet. "This is a misconception that I think needs to be corrected. If some creative work is publicly displayed, the public display of that work does not at all affect the intellectual property right of the creator of that work. Period."
In the United States, according to law, you own copyright for any work of art, music, writing or creative arts the moment it is put into fixed form. There is a great deal of misunderstanding about copyright law by both the people who want to make use of such creative works and even the artists that create it.
Whenever you do require copyright registration in order to make your IP protection more secure for your song, art, software, or any other creative work, contact the attorneys at Greenberg & Lieberman.
We can help you protect your creative works through expert copyright registration services and we can also hold those using your creative works responsible for use of your work. Contact us today.