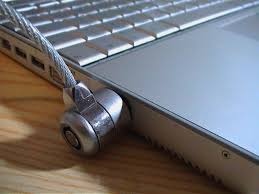 Do you want to know how to protect your IP from people who would steal it online? You could do worse than following the six tips in an article from Manufacturing Business Technology. In brief, the tips are:
* Prioritize trade secret protection and intellectual property, even above cybersecurity.
* Identify which parts of your IP are the most essential for your business and protect those first.
* Protect that data legally and through data control programs in your organization. Use encryption or document tagging to mark documents.
* Learn to adopt the mind of a criminal to find holes in your organization where valuable IP might get leaked.
* Provide security awareness training to your employees at all levels.
* Use a data protection solution to enforce compliance.
Greenberg & Lieberman, LLC can help you with the first two tips. We will use our years of experience in IP law to help you decide what types of IP protections you need and where they are needed most. If you ever find that your IP rights are violated, we will fight hard on your behalf to get compensation for what you have lost.
IP protection should be one of the first things you do before founding a new business. Contact our offices today for a free consultation.