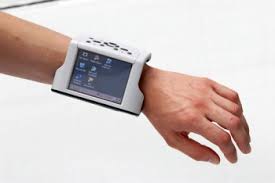 One of the latest tech fields to come out of the gate is the field of smart wearables. These are wearable devices, from watches to socks, that do all sorts of things from measure heartbeat to provide smartphone-style interfaces like the Apple Watch. The sale of of wearable technology may increase to $135 million by 2018.
In any new technology field, IP is extremely valuable. No one knows which ideas may be the ones to bring wearables in to mass acceptance, so no one entering this field is safe from possible IP infringement. A solid and strong IP protection suite is a must in every country you intend to sell your product.
It is a very complicated field, as you can read in the article on IT Pro Portal, but having a skilled IP lawyer on your side who is familiar with internet IP is a must. Almost all wearable devices connect to the internet in some fashion. Considering hiring Greenberg & Lieberman for your IP protection needs. Our lawyers specialized in internet IP issues, and have helped many companies secure their valuable IP. For more information about how IP works, take a look at our extensive FAQ here on our home page.