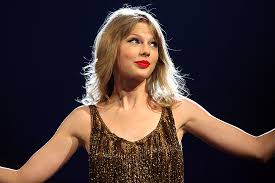 Copyrighting has been a part of marketing for a long while. People copyright everything from tag-lines for movies to catchphrases. Who can forget the developers of a certain popular Facebook game trying to copyright the word 'candy'? But attempts to copyright very common words have lead to some pointed comments.
Michigan Representative Justin Amash has taken to Twitter over pop star Taylor Swift's attempts to copyright common words and phrases. The Republican's statements made on social media came after reports that the singer's rights-management team was attempting to copyright '1989.'
In response to questions about whether Swift should be able to secure the copyright to the number, which is her birth year and the title of her current album, Representative Justin Amash tweeted the answer, 'No.' Swift's fans responded through Twitter as well, some quoting lyrics from her song, "Shake it off," dealing with 'haters.'
Amash took it all in stride, tweeting back that Swift probably had the lyrics trademarked and advising her fans playfully to take care what they tweet.
Swift has already copyrighted phrases like 'Party like it's 1989' and 'This Sick Beat.'
Amash had previously opposed the "Stop Online Piracy Act" which would have restricted access to websites that host or assist with the trading or downloading of pirated content. A vote on this legislation was postponed indefinitely in 2013. Protests were the reason for the vote being postponed.
If you believe that someone has used your intellectual property without your permission, contact the firm of Greenberg & Lieberman, LLC. We specialize in IP litigation. Contact us today.