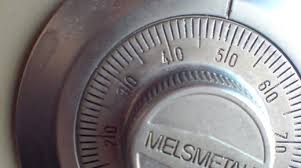 An interview on Med City News has some good information for healthcare startups seeking to protect their intellectual property. Startups are vulnerable to IP theft from many different directions. If you have an idea that is central to your business it must be protected.
The interviewee, Dr. F. Nicholas Franano, describes a story that demonstrates just how quickly slipups can happen. He was performing IP diligence when he learned that the inventor had given a talk with slides that showed the ideas behind his invention in great detail before a patent had been filed. This is a huge mistake.
Having an intellectual property lawyer also helps startups gain funding without risking their information. Startups have to balance how much information they can reveal to a venture capitalist without jeopardizing their IP and still convince the VCs that their business idea has merit. Using CDAs, trade secret laws, and patents skillfully is key.
Having a CDA is especially important for the startup's employees and independent contractors. Questions about who owns IP can get very sticky if clear boundaries aren't set at the outset. If investors do not know who really owns your business' IP, it can make then very nervous.
No one expects a startup to know all the ins and outs of intellectual property law. That's where firms like Greenberg & Liberman, LLC, can assist you. If you need guidance on an intellectual property question or case, call our offices for a free consultation.