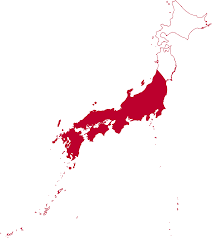 The controversial Trans-Pacific Partnership has prompted Japan to consider revising the copyright laws in their country. Many provisions are contained within the agreement pertaining to copyrights, patents and trademark protections. A provision extending the length of time a copyright protection from 50 years to 70 years following an author's death were among these agreements.
If you go to conventions or participate in the phenomenon known as cosplay (dressing up as your favorite characters from movies, comics, and novels), you've likely been aware of this agreement. Some cosplayers are worried that the agreement will let law enforcement have the authority to ban their creations if a creator doesn't like it. Previously, prosecution typically only occurred when the creator decided to press charges. Of course, this is contingent on the violation being on a "commercial scale," which most cosplayers aren't doing, but there are vendors that create goods for cosplayers to use that may have cause for concern.
Particularly of concern are some conventions that are dedicated to dojinshi, which are fan-created comics that are often based on previously created works. While dojinshi are technically against the law, many creators turn a blind eye to their creation and sale. Comiket, a popular convention where dojinshis are sold, drew 550,000 attendees this past August. They would likely be affected by these new laws.
While several Japanese industry groups support these new laws, such as the Japanese Society for Rights of Authors, Composers, and Publishers and the Motion Picture Producers Association of Japan, there is opposition. Ken Akamatsu, the creator of the popular anime Love Hina, has spoken out in opposition of the agreement as has Kensaku Fukui, a copyright lawyer and professor at the University of Nihon.
If you have a copyright, patent, or trademark that you feel has been violated, contact AP Legal today. Our attorneys focus on Intellectual Property Law and can help you with your case.