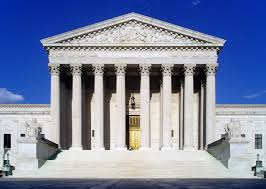 An IP infringement case has worked its way all the way through to the Supreme Court. To understand the case between Commil and Cisco, we need to explain a bit of law. Someone can directly infringe on a patent by using someone else's technology. When a company sells goods containing stolen IP, that company induces infringement on the buyers.
Cisco was accused of both types of infringement, and the core of the Supreme Court case was about induced infringement. Cisco believed that the patent that Commil held on a particular piece of wireless technology was invalid, and went ahead to build products that contained it. The Federal Circuit court held Cisco's belief that the patent was invalid was a legitimate defense against induced infringement.
The court answered 6-2 that it was not a legitimate defense. Justice Breyer did not participate in the case. The case has been vacated and remanded, which means that the Federal Court will now have to try the case again given this new ruling. Cisco cannot claim a belief that the patent was invalid as a valid defense.
To properly fight IP cases, lawyers must be familiar with a large number of precedents. At Greenberg & Lieberman, LLC, we stay on track of all the latest developments. For more information about how we can help you defend your IP, contact our offices today.