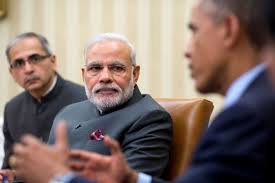 International intellectual property rights can be much trickier than defending IP within a country. There are more things to worry about than just the theft of an idea. Regulatory barriers and market access barriers can stifle a company's ability to enter a foreign market. If this waiting game is done long enough, another company inside the foreign could reverse engineer the IP legally and get to market before the innovator does.
India and the pharmaceutical industry have been a particular thorn in the side of US drug companies, but recent moves by the Modi government have shown that stronger IP protections are on their way. The Pharmaceutical Research and Manufacturers of America told its members that India was taking a "measured and cautious" approach, but:
"Despite these potentially positive signs and sustained industry engagement, PhRMA and its member companies remain negatively impacted by India's barriers to US trade and investment, including its failure to respect IP rights", said Amiee Aloi, associate vice president.
The Modi government wants to improve research, innovation, and manufacturing in India, and is working to improve transparency, but significant problems remain. Copyright piracy is a big problem. Nevertheless, it looks like change is afoot in India.
Do you have questions about securing your IP in international markets? We can help. Contact Greenberg & Lieberman, LLC for a free consultation about your situation.